Successful participation with certification: Specialist planner site drainage
Our team member Maxine Rougemont has successfully participated in the advanced training as a specialist planner for site drainage (storm water) and received her DWA certification accordingly. During the course, she learned about various measures and concepts for the targeted handling of precipitation water. Topics of the seminar included:
Calculation basis
Surface design
Location of overflow points
Hydraulic dimensioning of the pipeline network
Dimensioning of rainwater retention areas and infiltration systems
Preparing flood performance certificates
Also discussed: drainage applications
Not only was a closer look taken on the path of storm water from precipitation area to discharge point, but also on the complete drainage application process, from development to planning to approval. Maxine Rougemont is now allowed to use the corresponding DWA quality certificate.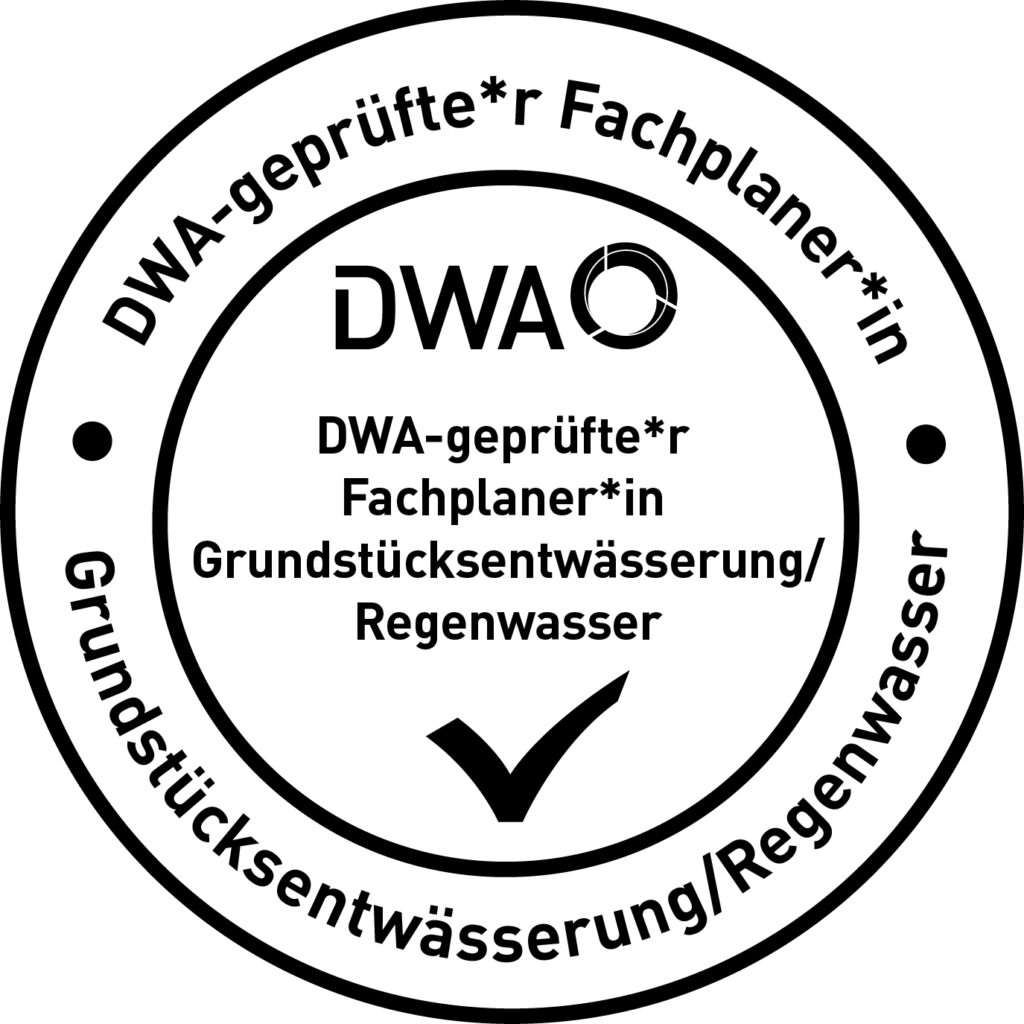 Please find more information about the DWA course here.