Professional drainage planning
Every construction project requires careful drainage planning. In this respect, we offer high-quality planning services for architects, municipalities and building owners, from the basic evaluation to the implementation planning.
As an experienced engineering firm, we offer a wide range of services related to drainage design. Our expert team of engineers specializes in the design and implementation of drainage systems for residential, commercial and public works projects. We pride ourselves on providing our customers with customized solutions that meet the highest standards of efficiency, sustainability and cost-effectiveness.
Our drainage design services include conducting site investigations, analyzing soil conditions and topography, determining drainage patterns, preparing drainage designs, preparing the drainage plan, and integrating detention and stormwater management systems. In doing so, we always take into account the latest technical developments as well as the specific requirements and specifications of our customers. We therefore offer all services from basic evaluation to design planning and local construction supervision.
With our wide range of services and many years of experience, we are your reliable partner for the successful implementation of your drainage project. Contact us today to learn more about our professional drainage design services and receive a custom quote.
—
SBZ has published an interesting article on the subject of drainage planning during house construction.
Our drainage design services include:
Establishing the basis of the project
Preliminary design
Final design
Building permission application
Execution drawings
Drainage plan preparation
Preparation of contract award
Assisting award process
Local project supervision
Subsequent as-built documentation (object monitoring)
All construction-related work phases under HOAI (Honorarordnung für Architekten und Ingenieure; Fee Scale for Architects and Engineers)
Pneumatic Sewer Systems
Storm water treatment and storage
Wastewater Disposal Facilities
Sewer construction and rehabilitation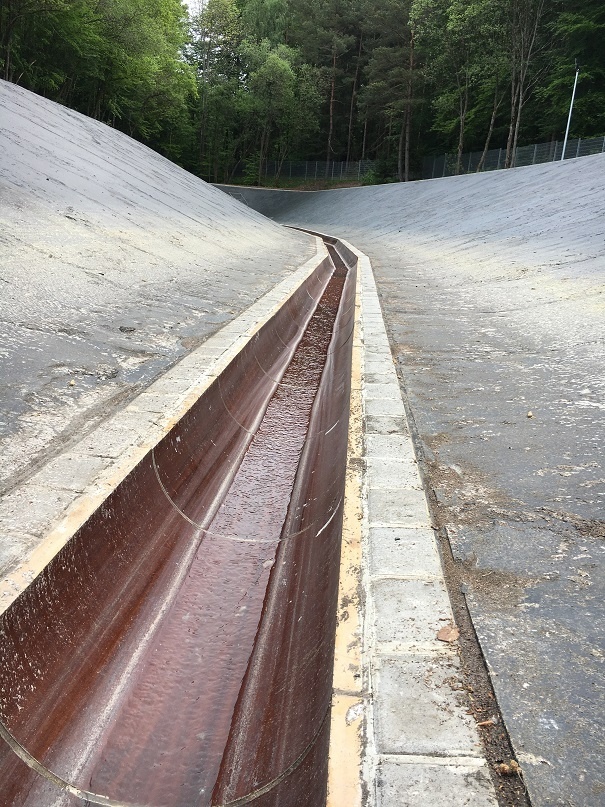 Contact us! We'll be happy to help with your questions and queries.