"buildingSMART" Training and Certificate
Our employees Maxine Rougemont and Christoph Staudinger successfully participated in the training course "BIM" (Building Information Modeling) at Infrastruktur Akademie Becker and subsequently received the certificate "buildingSMART gemäß VDI/bS 2552 Blatt 8.1". The training was conducted in cooperation with the MTS Academy, and the topics included:
Overview and introduction to BIM
Current standards and guidelines and those under development
Added value and challenges with regard to introduction and application
Advantages and challenges concerning the use in the company
Possible applications
Object-oriented model structure
Implementation in the company based on the five BIM factors
Strategy and process: change management
Application in project/object
Overview of tools in local and networked systems
Coordination
Handover
Legal aspects
Perspectives in the approval process and outlook for future applications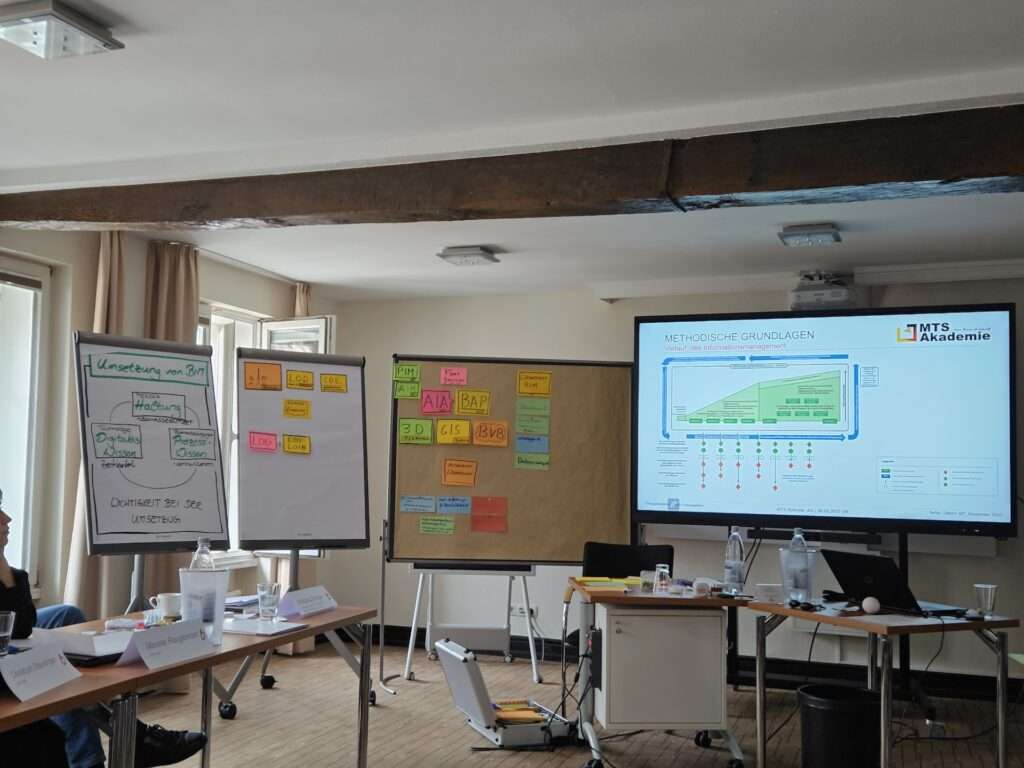 What is BIM and what advantages does the method offer?
Building Information Management (BIM) is a process that optimizes the planning, design, construction and operation of buildings and infrastructure projects through the use of digital technologies and data management. Essentially, BIM is a method of creating a digital model of a building or infrastructure that contains information needed for all phases of the project.
As a result, there are many benefits for project teams and customers. A major benefit is better collaboration between the different partners, as they can all access the same digital model. This minimizes the risk of errors and misunderstandings, as all team members base their decisions on the same information.
Another advantage of this method is the possibility to reduce project costs. By using appropriate software, teams can make design changes in real time and instantly monitor the impact on the project budget. This allows teams to identify potential budget overruns early on and take action to avoid them.
In addition, the use of Building Information Modeling can also help reduce construction time. By optimizing the design and being able to make changes in real time, teams can ensure that the project is completed as quickly as possible.
Moreover, there are advantages in the operation of buildings. A digital model of the building can be used to schedule maintenance, optimize energy consumption, and improve other important aspects of operations (digital twin).
Overall, BIM offers a wide range of benefits for everyone involved in a construction project. Using digital models and data management, teams can improve collaboration, reduce costs, shorten construction time, and optimize building operations. Therefore, BIM is increasingly used in the construction industry and is considered an important trend for the future.